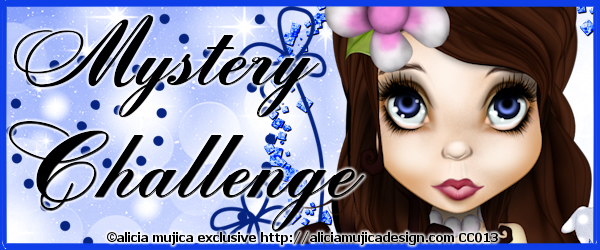 Hello all you awesome pspers! Ready to try this weeks MYSTERY challenge? 
 
Can you do a tutorial with no pictures or screenshots?
If so this challenge is for you! 
Follow the directions exactly as is written and see what you can come up with! 
After the challenge is over....I will make you the tag I made.
~~~~~~~~~~~~~~~~~~~~~~~~~~~~~~~~~~~~~~~~~~~~~
Scrapkit -  "Sweet Rainbow" kit HERE
Mask - HERE  using mask #4
Tube - Spazz's Maggie HERE
d/s of your choice as you go along
Paste pp10 on canvas and apply mask/merge group
Duplicate - bottom mask - Adjust/blur/gaussian at 20
Original mask - Effects - antique mosaidc at default
Place cloud3 in center of mask
Paste leafs1 and move slightly to the right/duplicate/image/mirror/merge down
resize your tube and paste on frame, erase any left over the frame
(if using same tube as i am, I resized 25% and then 85%)
Paste doodle2 and move slightly to the left and behind your tube
Doodle4 - resize by 90% and place bottom of frame
paste appleblossom element at bottom of heart - position at bottom - very carefully erase the stem at the top
Butterfly4 - resize 40% and place top right of frame
Layers/merge visible/crop/resize/add proper copyright and you are done
~~~~~~~~~~~~~~~~~~~~~~
Can't wait to see your results! 
 *No combining this challenge with any other
challenges, please.*
REMEMBER - when downloading, please say a thank you
AFTER you have completed your tag and post it here......add the link to your sugar bowl ( HERE )
KEEP your tags at 550x550 so copyright info doesn't get distorted
***Maybe make a tag for our "NON TAGGERS" (HERE)*** 
This challenge is worth 5 sugar cubes
~~~~~~~~~~~~~~~~~~~~~~~~~~~~~~~~~~~~~~~~